Windows 7, the best ever windows ??
Last weekend I had a chance to use a Microsoft Windows 7 machine.First impressions:: TRULY AWESOME. You must be thinking why do I say that. The explanation comes straight from the heart, as a computer fantaic how long its been since we have been wanting an intelligent machine? I guess since the time we started using it. Time and again we came across softwares that did what we "spoke", that too had to be in a perfect American accent, but what if something is reading ur mind?
Yes the Windows7 interface is so easy to use that even an infact can use. Computers need to be easy to learn especially  for the beginners. Linux hasn't been so popular among the common masses, even though it costs 50 INR less than the Microsoft thing, not because it doesn't advertise but because it has never been so easy to use. The latest microsoft operating system makes life simpler for all of us. Less number of clicks to do anything, for example ,presently we use atleast two keys to minimize all windows (windows+d or windows+m), in the latest avatear you can do it with a SINGLE key. There are a lot of other features like this.
Apart from those, if all you people wonder "why does windows ask me so many questions?" Probably you'll be relieved of that, the alert boxes wont popup each time you try to do something. The control panel has veen some major changes and it is much easier for the not so techie people also to make changes and feel great about it.
The next fearure is the one that I loved the most, the GRAPHICS. Some of you might say that even Vista had the most amazing graphics but if you'd see the latest avatar, you will have to definitely change your mind. I have never seen so many features through the graphical interface.
I guess enough features to have a look. If not then find more here or maybe have a look at the videos.
Now comes the question where do get to use it? The beta version is though now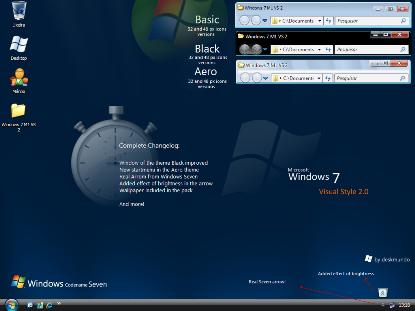 not available for download. Well all you Americans will have to wait for the release, Indains can easily find it somewhere and the released version in 50 bucks.
Update : Microsoft will deliver a release candidate of Windows 7 to the public in late May, according to a report from a noted Windows Web site.